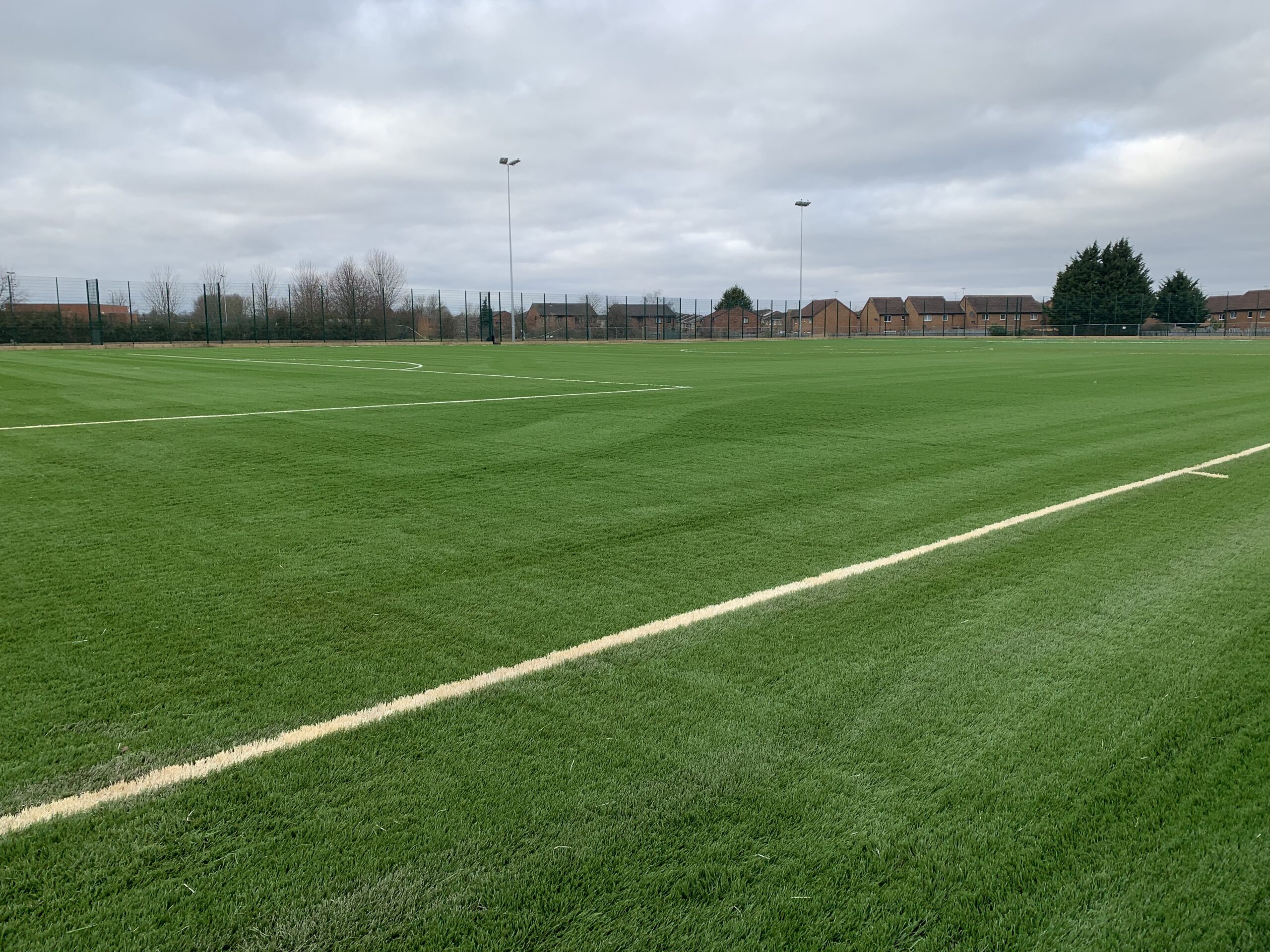 King George V Sports Hub is Chester's new and exciting community sports facility.
Featuring a full-size floodlit 3G pitch and clubhouse that will be open seven days a week with thousands of users each month, phase one is almost complete and a number of pitchside advertising spaces are now available for local businesses.
Your business will be advertised around the perimeter of the 3G pitch to hundreds of participants and spectators every day. This pitch is the centrepiece of the sports hub and will be used for training, matches, tournaments and events across the year.
Costing £399 for 12 months or £599 for 24 months, each space includes banner production costs and free graphic design support if required.
Email community@chesterfc.com or call 01244 371376 if you'd like to find out more.
Background
Chester FC Community Trust is the official charity of Chester Football Club.
Our mission is to improve people's lives using the power of sport through delivering community programmes to people of all ages and abilities across four themes: coaching, education, health and inclusion.
We are passionate about the difference we can make through inspiring young people, promoting more active lifestyles and bringing people together, enhancing life chances and creating healthier, stronger communities.
Working in partnership with Cheshire West & Chester Council, we have developed King George V Sports Hub for our community. This amazing facility will enable us to increase participation in sport and exercise, engage and inspire young people, promote and improve health and wellbeing, provide better facilities for grassroots sport, deliver activities for the whole community and develop new employment, education and training opportunities
We have secured £1.8m in grant funding from partners including the Football Foundation and Westminster Foundation to build the sports hub and as a sponsor you will be supporting its growth and success with phase two, which involves the improvement of two grass pitches and the pavilion at King George V Playing Fields that have been preserved for the community since 1956, beginning soon.
King George V Sports Hub is a hugely exciting scheme that will create new opportunities for our charity, allowing us to extend our reach and engage with our communities like never before.
If you would like know more about our work and other ways you can support us, email community@chesterfc.com or call 01244 371376.